Site Navigation
Our Products
All of RGJ Powers products & services on one page.

Click Here
The Importants of Ph
PH stands for Potential Hydrogen. All Hydroponic nutrient solutions need to be kept at the proper PH if they are to be used by the plants.
Read More
Hydroponic Accessories
High quality accessoires for your Hydroponic system shipped to your door
Click Here
Growing Mediums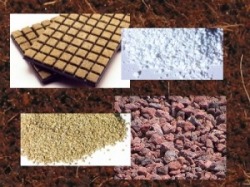 There are many Hydroponic growing mediums that plants will thrive in provided they are used correctly in conjunction with the other aspects of the Hydroponic growing system
Read More
Careers
RGJ Power has opportunities to further your career thru-out the world.
Work for a 21st century company
View Openings
Client Log-In
Customer Service
Contact RGJ Power today for a free quote or answers to your questions
Click Here
RGJ Power provides you with answers to all your questions you might have about using a timer for your Hydroponic nutrient pump or grow lights.
Why should I use a timer?
What rating timer should I buy?


Learn all about Light & Nutrient Timers & purchase one for your Hydroponic system and grow lights below....
Introduction to Hydroponic Light & Nutrient Timers
Hydroponic timers for your Hydroponic grow lights and for the Hydroponic nutrient pump make Hydroponic gardening so much easier. You can make almost everything within the Hydroponic system automatic.

You still have to monitor the Ph and PPM of your Hydroponic nutrient solution and make adjustments up or down when needed but the feed times and duration along with the grow lights coming on and going off is fully automatic when you install good timers in your Hydroponic system.

Some larger commercial Hydroponic operations actually have monitors and alarms installed to monitor Ph and PPM of their nutrient tanks. Smaller Hydroponic systems rely on human monitoring of these things, usually checking these things on a daily basis

To make our Hydroponic gardening system fully automatic we will need a timer for lights and also a timer for the Hydroponic nutrient tank pump. If you already know what you will be growing and what kind of Hydroponic system you will be using that will help a lot with choosing the right timers. Knowing what our Hydroponic growing medium will help even more.

This simple timer here is by Intermatic and is really all you will need to control most Hydroponic grow lights. You can find this and similar type timers in most hardware stores or even in department stores.This particular model has up to 3 on and off settings per day and for your Hydroponic grow light you will just be needing 1 on and 1 off setting per day. Try to get a timer that is rated heavy duty (15 amps or more) and has a 3 prong grounded outlet. Any timer that is rated for air conditioners or appliances should be fine.

For any technical support you might need for your hydroponic grow light or nutrient tank timer, please Contact us
Languages
Hydroponic Systems
View the different types of Hydroponic systems on offer from RGJ Power....
Read More
Nutrient Solutions
Hydroponic nutrients are the life blood of any Hydroponic system.
Read More
Starting Seedlings
Starting your own seedlings for Hydroponic gardening can be very simple and rewarding experience and will reduce your overall costs
Read More
Light & Nutrient Timers
By using timers for your lights and pumps in your Hydroponic System, you will save time...
Read More
Grow Light Science

In Hydroponic gardening we can use what we know about Photosynthesis to our advantage. Photosynthesis means to....
Read More
Grow Light Selection
There are many choices available for Hydroponic grow lights. A good Hydroponic grow light choice would depend on what you will be growing...
Read More
Plant Selection
In Hydroponic gardening, virtually any types of plants can be grown successfully. Hydroponic growers raise many types of Hydroponic vegetables as well as...
Read More
Plant Growing Data
In Hydroponic gardening, it is important to know what different types of nutrients are best for the different varieties of Hydroponic plants you will be growing...
Read More
Invest with RGJ Power
RGJ Power offers you many sustainable investment opportunities
Click Here